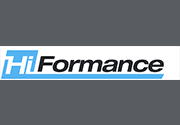 2GB OpenVZ for $10.00/yr
HiFormance
---
2 vCore - 2GB Ram - 20GB Pure SSD - 2TB Bandwidth - 1Gbps Port- 1 x IP Address - OpenVZ -- SolusVM Control Panel - Linux Only.
*Special: Pre-pay 3-years to get double CPU, memory, SSD or IP address!
About HiFormance
HiFormance focus is to provide the clients with exceptional network solutions & support that exceeds industry standards. They are all IT professionals and infrastructure experts, passionate and dedicated to customer satisfaction and enhancing your hosting experience.
They are much more than a company that just provides servers. 
Their Products: 
OpenVZ VPS Hosting
KVM VPS Hosting
Dedicated Servers
You note that: If you pre-pay 3-years you will get double CPU, memory, SSD or IP address at HiFormance. Just submit a ticket and include the resource you choose to be doubled. They accept PayPal and Credit Cards, and you can find their legal docs at the following links:
Network Info:
Buffalo, NY – 107.175.18.3 – Looking Glass
Chicago, IL – 192.3.19.3 – Looking Glass
Dallas, TX – 107.173.126.3 – Looking Glass
Los Angeles, CA – 107.175.217.3 – Looking Glass
Atlanta, GA – 206.217.143.125 – Looking Glass
New York, NY – 198.23.171.254 –Looking Glass