We have update the chicagovps coupon latest & work for July 2018 that gives you the chance to save up to 50% for life on any new vps hosting order.

Since 2009, ChicagoVPS began offers affordable VPS hosting, Windows VPS, Dedicated Servers, WordPress Hosting and much more. They're have 8 datacenters using premium network in the U.S. If you need more information about this company, please go to
About ChicagoVPS
page.
Most Popular ChicagoVps Coupons
July4th2018
–
25% Recurring Discount
(excludes managed services, dedicated servers, licenses and domains)
MEMORIAL20
–
Save 20% most plans on ChicagoVps for Life!
WPHOSTING
-10% off WordPress Hosting
PREZ2018
-20% off site wide !
smart15
–
Receive 15% off for life any SMART server product
lastchance
– 50% off First-month order
Get Code
–
Save $8.95 on OpenVZ VPS – Professional
Go Deal
– $4.88/mo OpenVZ VPS
(Ram: 1024 Mb SSD Cached Disk: 30 GB Bandwidth: 1500 GB IP Address: 1)
SMART25
–
Dedicated Server:
Save
25%
(Recurring Discount)
** Note:
ChicagoVps accepts payment via Paypal and Credit Card.
How use these above coupons ?
1. Very simply, just go to ChicagoVPS site, then choose the VPS package you wants.
2. Next, configure your desired options of the VPS.
You can select 1 month or maximum 12 month of Billing Cycle.
Configure server: Enter your host name, root password and name server prefix.
Then, select data location and operating system of your vps. You can tick to "

Softaculous

" addon, this help you easy install WordPress, Joomla… on your vps but it's requires cPanel to work and pay $3/mo of fee, we've many free scripts can help you to do it, overlook.
3. Next, on the Review & Checkout page, looking down of products list, enter chicagovps coupon you has copied to "Apply Promo Code" field then hit "Validate Code" button.
4. Final, back to our site, leave your great feeling to the comment box and enjoy a cup of your favorite coffee 😀 .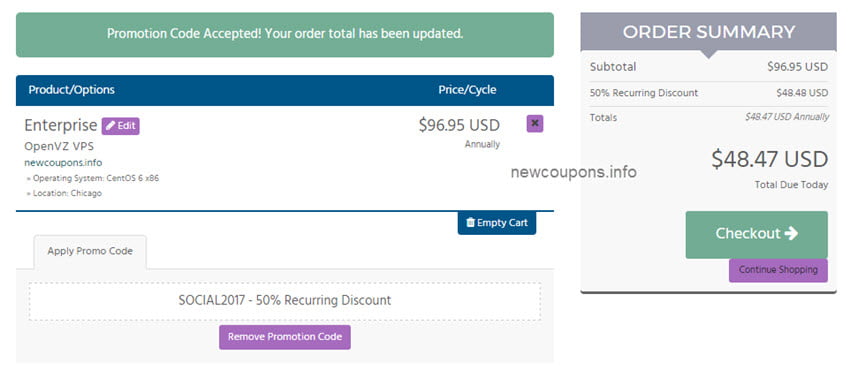 Datacenters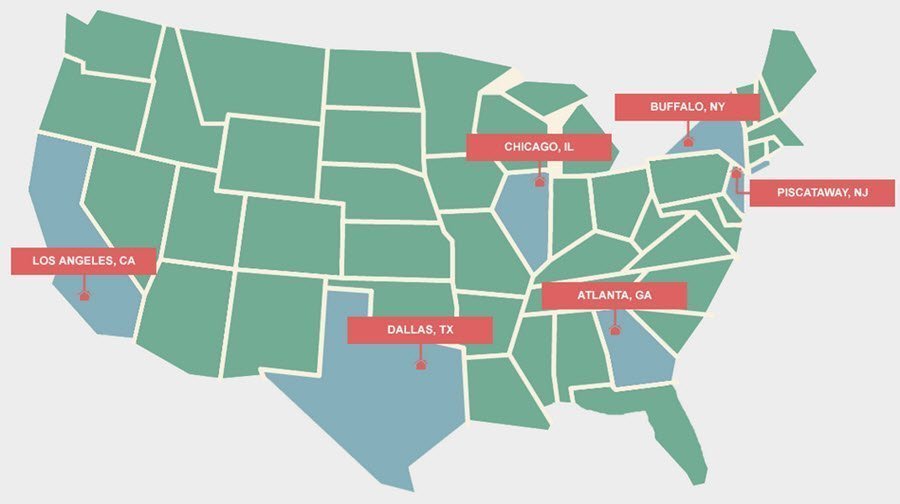 ChicagoVPS Network information & Speed Test
Chicago, IL, USA – ColoCrossing
Test IP: 198.144.182.93
Test file: http://lg.chi.colocrossing.com/100MB.test
Buffalo, NY, USA – ColoCrossing
Test IP: 198.12.127.26
Test file: http://lg.buf.colocrossing.com/100MB.test
Los Angeles, CA, USA – ColoCrossing
Test IP: 198.23.130.6
Test file: http://lg.la.colocrossing.com/100MB.test
Dallas, TX, USA – ColoCrossing
Test IP: 96.8.115.5
Test file: http://lg.dal.colocrossing.com/100MB.test
Atlanta, GA, USA – ColoCrossing
Test IPv4: 206.217.143.237
Test file: http://lg.atl.colocrossing.com/100MB.test
Good luck 🙂