We will update this namecheap coupon page every time whatever they're published the new promo code and you please note that some discount codes are valid only within the specified time interval or while supplies last.


Special Discounts
– Up to 20% off on your entire order, even for domain renewal or transfer 🙂 
– The Value hosting plan for just $1.00/year plus free a .Website domain ! (Logged in before use this coupon)
*** PayPal and Credit Card accepted.
Domain Name Promo Code
–
Up to 20% off any new domain registrations for a limited time !
–
Register a .Com for just $8.8/year
–
10% off new domain registrations !!!
–
Only 48 Cents a Domain – Free WhoisGuard
–
Domains $0.88/1st year at NameCheap
–
.ORG for just $6.88 + 1 year free privacy protection !
– Get
.xyz
for just
$0.88/yr
–
Just $0.88 a .US domain
– .UK for just $7.58/year
–
.SHOP
now
$6.88
– 
.IO coupon for save 10%
–
SPECIAL: $22.99 Just $6.88 a .CO domain
– Discount on New Domain Extentions !
–
WhoisGuard (Domain privacy) just 99c per year !
(just $0.99 for renewal)
–
PremiumDNS just $4.88/yr
When you purchase a domain name through Namecheap, you also receive:
Free Whoisguard protection for a year
The option to purchase a Positive SSL certificate at the special promo price of $1.99/year
The option to host your domain on our nameservers and to create all necessary DNS records for it in your Namecheap account
Free email forwarding with the option to create up to 100 personalized email aliases associated with the domain (such as [email protected])
Free URL forwarding, Dynamic DNS service, a customizable parking page, and more!
Web Hosting & SSL Coupons

–
Special: The Value Plan for just $1/year !!!
–
Save 15% for Professional Hosting Plan.
–
Extra $5 OFF on All Ultimate Shared Hosting Plans.
 – 
Managed WordPress Hosting for just $8.88/year
–
40% off all VPS plans !
–
Save 40% Reseller Hosting !
– 25% off
Dedicated hosting
–
40% off your first month's Dedicated Servers.
– Value hosting plan for $9.88/YEAR, 03 domain for Free.
–
Reseller starting $1.00/m (FREE .Website domain)
–
Up to 39% Off EV SSL
–
PositiveSSL for $1.99
–
RapidSSL Only $4.99
Hosting offer notes:
Free .Website with any Hosting Plan
Free 1 year subscription of Whoisguard, PremiumDNS (for your free .website domain)
Free 2 months Private Email Hosting.
02 Data locations (US & UK)
Additional PositiveSSL for just $1.99 for the first year
Additional PremiumDNS at just $4.88/year.
Replace your Symantec SSL with Comodo SSL for FREE (How)
Free Transfer your website from another hosting company
Domain Transfer Coupon
–
20% off With NameCheap Transfer Discount Code
–
 10% off domain transfer to NameCheap
–
Only $8.49 a .Com, .Net, .Org, .Biz and .INFO transfer to NameCheap.
–
$7.99 any domains transfer from GoDaddy to NameCheap.
–
Free WhoisGuard Privacy Protection With Domain Transfer
Renewal Coupon Codes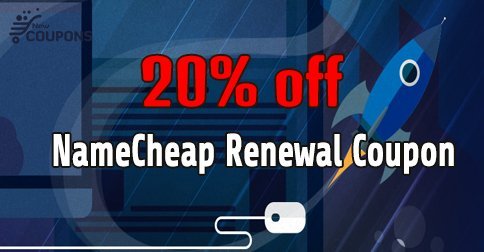 –
20% off domains, hosting, ssl, email renewals. (.Com just $8.55 / .Net just $10.86)
–
$9.97/yr for .COM/.NET/.ME renewals
–
WhoisGuard Privacy renewal only $0.99
Namecheap often provides valid renewal code in very short time, usually one day. We will update as soon as any new code is published. If you need renewal codes for some unpopular domains, like .me or .us, or web hosting, you should visit and subscription our namecheap renewal promo code page. We're always made that page up-to-date whatever when NameCheap have a new discount for product renewals.

How you use a namecheap coupon code
At NameCheap, there are two ways to trigger a promotion. The first is to use the activation link and the second is to use the coupon code on the CheckOut page. The first way is too simple, you just click on one link to get promotions, here I will guide you to use the second way.
First
, visit to
namecheap.com
, then you select any products (services) you want to buy. As an example, I will buy a new domain .Com. Ok, i will type the name of domain into the search box, then i click to
Search
button.

Next, wait a bit for the search results to be displayed. Okay, my domain is available, I click the Shopping icon next to my domain to add it to the shopping cart at the right hand panel. If you do not want to buy anything more, just click the View Cart button.

Next, at Shopping Cart page, I paste the namecheap coupon to the Promo Code field then click to Apply button. 

Last, wait a moment, now I see the text "COUPON CODE SUCCESSFULLY APPLIED. Pricing for applicable products will be adjusted." at top of product list and my domain price dropped to $9.66 (was $10.69). Okay, the 10% off code is used is LIVE (always is LIVE if you copy it from newcoupons.info :D). Now i click to Confirm Order button, then log in to my account and make the payment as usual. That's all 🙂

About NameCheap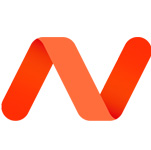 NameCheap is an independent (i.e., not owned by a big holding corporation) an ICANN-accredited domain name registrar founded in 2000. In addition to domain registration, they offer a complementary spectrum of hosting services. NameCheap also provides email, website builder, SSL, and various services with 24-hour support and a 30-day money back guarantee.
Founded: 2000 (17 years ago)
Founder: Richard Kirkendall
Headquarters: Los Angeles, California, United States.
Website: namecheap.com
Employees: 501-1,000 employees.
Products & Services: Domain name services, Web Hosting, Domain Privacy (WhoisGuard), SSL Certificates, Site Building Tools, and Online Business Apps.
Customers: More than 3 million.
Domain Management: More than 7 million domains.
Support: Live Chat – 24/7 Call – Submit Ticket – Knowledgebase (See all at Support Center.)
Wish you success with NameCheap 🙂