We change namecheap coupon every day and several coupons valid only within the specified time interval or while supplies last. Please bookmark or subscription this page to come back on next time.


NameCheap Domain Coupon
–
Only 48 Cents a Domain at NameCheap, Free WhoisGuard
–
NameCheap Domains $0.88/1st year
–
10% off domain registration ($9.66 .COM, $11.99 .Net, $11.01 .Org, $11.07 .BIZ, $1.99 for .Info…)
– Get
.xyz
for just
$0.88/yr
–
Just $0.88 a .US domain
– .CO just $6.88
– .UK for just $7.58/year
–
.SHOP
now
$2.88
–
.Life domain Only $1.88 until July 31 !
–
Save 10% with namecheap .io coupon !
–
SPECIAL: $22.99 Just $6.88 a .CO domain
–
.Co.Uk now save 10%, $7.28 only $6.82/year
– Discount on new domain extentions !
–
WhoisGuard (Domain privacy) just 99c per year !
– PremiumDNS just $4.88/yr
When you purchase a domain name through Namecheap, you also receive:
Free Whoisguard protection for a year
The option to purchase a Positive SSL certificate at the special promo price of $1.99/year
The option to host your domain on our nameservers and to create all necessary DNS records for it in your Namecheap account
Free email forwarding with the option to create up to 100 personalized email aliases associated with the domain (such as [email protected])
Free URL forwarding, Dynamic DNS service, a customizable parking page, and more!
NameCheap Hosting & SSL Coupon
Namecheap now offer high performance, low-cost web hosting with the reliability and customer service you have come to expect from NameCheap.com. Namecheap hosting packages range from email-only hosting to full blown premium web hosting packages. Namecheap offers three main shared hosting plans: Value, Professional and Ultimate. Namecheap is a pretty good host, and we would not hesitate to recommend it to anyone looking for a good quality hosting provider and discounts are offered for yearly payments 🙂

–
Save 15% on Professional Shared Hosting Plans.
–
Extra $5 OFF on All Ultimate Shared Hosting Plans.
 – 
Managed WordPress Hosting for just $8.88/year
(Link Order)
–
40% off all VPS plans !
–
40% off all Reseller Plans !
– 25% off
Dedicated hosting
–
40% off your first month's Dedicated Servers.
– Value hosting plan for $9.88/YEAR, 03 domain for Free.
–
Reseller starting $1.00/m (FREE .Website domain)
–
Up to 39% Off EV SSL
–
PositiveSSL for $1.99
–
RapidSSL Only $4.99
Hosting offer notes:
Free .Website with any Hosting Plan
Free 1 year subscription of Whoisguard, PremiumDNS (for your free .website domain)
Free 2 months Private Email Hosting.
02 Data locations (US & UK)
Additional PositiveSSL for just $1.99 for the first year
Additional PremiumDNS at just $4.88/year.
Replace your Symantec SSL with Comodo SSL for FREE (How)
Free Transfer your website from another hosting company
NameCheap Transfer Coupon
–
20% off With NameCheap Transfer Discount Code
–
 10% off domain transfer to NameCheap
–
Only $8.49 a .Com, .Net, .Org, .Biz and .INFO transfer to NameCheap.
–
$7.99 any domains transfer from GoDaddy to NameCheap.
–
Free WhoisGuard Privacy Protection With Domain Transfer
NameCheap Renewal Coupon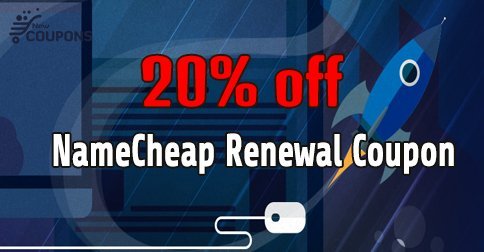 –
20% off domains, hosting, ssl, email renewals. (.Com just $8.55 / .Net just $10.86)
–
$9.97/yr for .COM/.NET/.ME renewals
–
WhoisGuard Privacy renewal only $0.99
Namecheap often provides valid renewal code in very short time, usually one day. We will update as soon as any new code is published. If you need renewal codes for some unpopular domains, like .me or .us, or web hosting, you should visit and subscription our namecheap renewal promo code page. We're always made that page up-to-date whatever when NameCheap have a new discount for product renewals.

How you use a namecheap coupon code
At NameCheap, there are two ways to trigger a promotion. The first is to use the activation link and the second is to use the coupon code on the CheckOut page. The first way is too simple, you just click on one link to get promotions, here I will guide you to use the second way.
First
, visit to
namecheap.com
, then you select any products (services) you want to buy. As an example, I will buy a new domain .Com. Ok, i will type the name of domain into the search box, then i click to
Search
button.

Next, wait a bit for the search results to be displayed. Okay, my domain is available, I click the Shopping icon next to my domain to add it to the shopping cart at the right hand panel. If you do not want to buy anything more, just click the View Cart button.

Next, at Shopping Cart page, I paste the namecheap coupon to the Promo Code field then click to Apply button. 

Last, wait a moment, now I see the text "COUPON CODE SUCCESSFULLY APPLIED. Pricing for applicable products will be adjusted." at top of product list and my domain price dropped to $9.66 (was $10.69). Okay, the 10% off code is used is LIVE (always is LIVE if you copy it from newcoupons.info :D). Now i click to Confirm Order button, then log in to my account and make the payment as usual. That's all 🙂

About NameCheap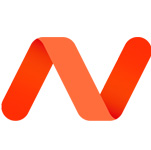 NameCheap is an independent (i.e., not owned by a big holding corporation) an ICANN-accredited domain name registrar founded in 2000. In addition to domain registration, they offer a complementary spectrum of hosting services. NameCheap also provides email, website builder, SSL, and various services with 24-hour support and a 30-day money back guarantee.
I reviewed NameCheap as a space enlistment center here, but have gotten inquiries for a considerable length of time about their facilitating administrations. Perusers ask because NameCheap Hosting is truly shoddy – like, suspiciously modest. Namecheap has its central command in Los Angeles, United States. Richard Kirkendall stays as its CEO, even following a long time since its dispatch. The facilitating division was set up by its VP, Matthew Russell, in 2007. While the facilitating division is extensively littler than their area name partner, in general, the organization is huge, with as of now around 2 million clients.
Account setup
The Namecheap buy prepare begins by picking your area name or utilizing one you've enrolled as of now (you can exchange it to Namecheap.com in the meantime, but this isn't compulsory).
There's no choice to leave your decision of space name until some other time. You can set up the facilitating with Namecheap's free .name area, however, and transform it into something else at whatever point you like.
The buying procedure is basic. The main extra we were offered was a PositiveSSL certificate for $2 (£1.60) in year one, which is such great value that we're astounded it's not more unmistakable on principle site.
Making a Namecheap account requires entering all your subtle contact elements: name, physical address, email address and telephone number. There's an appreciated additional as a two-factor validation alternative which requires telephone verification and additionally passwords. That may be excessively bother for personal destinations, but is certainly worth considering for business and online business accounts.
Installment alternatives incorporate PayPal, credit and platinum cards. We chose PayPal and separated with our money not surprisingly.
Once the procedure was finished, Namecheap's site shown clear points of interest on what we'd quite recently purchased, and gave us connects to instructional exercises on utilizing our facilitating account or transferring a current site immediately.
The highlight was most likely the reasonable, point by point and exceptionally comprehensible email which arrived minutes after the fact. While different hosts send you a receipt and a couple of web joins, Namecheap gave us 700 expressions of fundamental data on server names, IP addresses, login data, FAQs and that's only the tip of the iceberg. This mail is an extraordinary reference for later and an ongoing saver.
NameCheap Hosting Overview
Regardless of Namecheap's notoriety being fundamentally for their space facilitating, a significant number of the administration group have broad experience with regards to giving the web facilitating administrations. Matthew Russell, for example, is the prime supporter of the web facilitating organization Webhostingbuzz. Moreover, for quite a while, a significant number of the ranking staff at Webhostingbuzz had traverse parts at Namecheap. Taking a gander at some of the ranking staff's LinkedIn profiles (i.e. Wayne Reavill) all the more as of late, however, the two organizations give off an impression of being presently more removed.
Creating a website
Namecheap's shared facilitating accounts are overseen from a standard cPanel console. That is not as tenderfoot agreeable as some custom frontends, but rather experienced clients will feel at home immediately, and even fledglings will rapidly make sense of the key nuts and bolts.
The organization doesn't have its particular WYSIWYG site, manufacturer. Hosts like 1&1 empower the working of was basic destinations for nothing, and numerous others offer premium bundles to assemble full business or web based business locales, but there's in no way like that here.
What you get rather is Softactulous, one of the best 1-click introduce instruments around. This backing more than 100 prominent open source applications, including WordPress, and composes them into flawless classifications (Blogs, Forums, Calendars, E-business and that's just the beginning). Everyone has a short portrayal, a client rating, and even a demo page so you can perceive what your planned e-shop, blog, wiki or whatever may resemble.
These will require more push to set up than other host's particular bundles, and you won't get a similar level of assistance and help, but on the in addition to the side, you'll effortlessly have the capacity to utilize them somewhere else if you move has.
Google Apps reconciliation is another, also, giving a fast approach to set up your space for mail, archives or a log book. Namecheap's cPanel also permits the manual site setup using FTP or its particular record administrator.
Albeit some of this can take some idea, as with any host, Namecheap's astounding "welcome" email gets you off to a decent begin. This incorporates your server has the name and IP address, Namecheap's name servers, a server cPanel URL that works regardless of the possibility that your DNS hasn't yet resolved, default FTP and SFTP login points of interest, and that's only the tip of the iceberg. Good grades for support here.
Value

Indeed, $9.88 for a time of facilitating, it is mind blowing value. Obviously, ensure you check the recharging costs, as the initial evaluating is just for one year. But, what we especially like about them is the upsell (it feels odd to extol upselling) of their SSL certificates when you buy either facilitating or space. They appear to have an offer for SSL for just $1.99, and obviously, their space costs are some of the most minimal around (with free Whois for one year). Dissimilar to different hosts, they won't charge you a fortune for helping you introduce your SSL on their facilitating either!
The change to their forceful early on evaluating just happened in the last quarter of 2015 and had quickly in our view made them one of the least expensive and best spending plan facilitating suppliers out there. That being stated, we wouldn't class these folks as a spending host as their administration is path over that.
Hosting Pros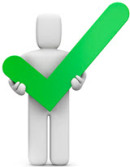 Reliable web is facilitating administrations — As far as should be obvious when issues happen, they endeavor to resolve the issues and are exceptionally proactive in connecting with individuals in the group who are encountering issues.
CPanel — They utilize the standard cPanel, which is to a great degree easy to understand, and has every one of the instruments and elements that make dealing with your site simple.
Great Upsells — Fantastic evaluating on SSL certificates and areas.
Excellent client bolster — Their care staff recognizes what they are doing. They have been around for some time, and you won't discover much terrible about them correctly because their help is so great.
Experienced Domain Registrar — This used to be their center business (and we figure still is). They have built up a far reaching interface to deal with your areas that you will discover simple to utilize. In the wake of utilizing them, you won't ever need to take off.
Integrated CloudFlare — We are a major fanatic of CloudFlare in the mix with shared facilitating. CloudFlare can build your site's execution while lessening the strain on your server, which for shared facilitating matters. We especially like it when CloudFlare can be setup through a single tick introduce solution using the cPanel. CloudFlare is one of the principal things we prescribe to actualize while facilitating suppliers attempt to motivate you to move up to a VPS because of CPU over utilization.
CloudLinux — Added security and soundness because of isolation and constraining of facilitating accounts.
XCache — On their Business plan you can utilize xCache for Opcode Caching, which if you see our illustration W3 Total Cache settings and guide will make your WordPress establishment fly.
SSD's with Business Plan — Again, their Premium Business plan is the place it is all at, and why they got such a high suggestion from us. You can read about the advantages of SSD Web Hosting here.
Hosting Cons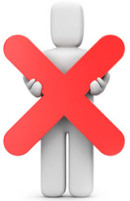 Short Money Back Guarantee — They just offer a 14-day unconditional promise which is far not as much as numerous different hosts. We don't imagine that you can sincerely assess a host in only 14 days, and if this were a less outstanding brand, we would encourage you to continue with the alert. They are, however, are settled, and amazingly understood for their space enlistment administrations, so we don't think you should be excessively stressed over this. We have utilized them for area enlistment for quite a long time.
Value Plan impediments — Be certain to check every one of the specifications of each common facilitating plan to guarantee to get every one of the elements you may anticipate from a cPanel have. Their Value plan has a few confinements that merit checking.
Conclusion
They are a very much prestigious organization with a stone solid notoriety. You can't turn out badly facilitating with this organization, and we even utilize them ourselves for area name enlistment. Their help is incredible, and you will locate their online visit bolster staff exceptionally educated. They don't offer anything breathtaking, or inventive, but, they appear to be genuinely solid, and they offer heavenly value.
While our Namecheap review sounds exceptionally positive, we would be reluctant to state WOW; you should have with them unless you go for their Business plan which has full SSD, cache, and Rail weapon. Similarly, however, we would think that its difficult to say anything terrible in regards to them, and if you are looking, for solid and secure facilitating, at that point this ought to be on the rundown of hosts to consider.
For more sentiments look at what our perusers need to state in the client Namecheap reviews underneath in the remarks.
As the last point, we at present have some restrictive Coupons giving rebates on their space names as well as up to 40% off their facilitating plans.