Use the hostus coupon below to grab up to 50% off on new web hosting, save 25% for reseller, up to 50% off vps hosting and a 20% discount for dedicated servers from hostus.us!


HostUs Coupon Codes in June 2018
–
Save 20% web hosting !
–
Save 50% on first month of cPanel Hosting !!!
–
Save 50% Off first month on OpenVZ VPS Hosting packages
– 20% Off Unmanaged VPS Hosting (Recurring Discount)
–
Save 15% off for the life of your VPS.
– Save 25% all VPS hosting plans !
– 10% off Annually – Reseller Hosting
– 50% Off every month on Master Reseller Hosting Plans
– $4.99/year of Comodo PositiveSSL !
–
$9.99 .COM domain same price: New registration/Renew/Transfer.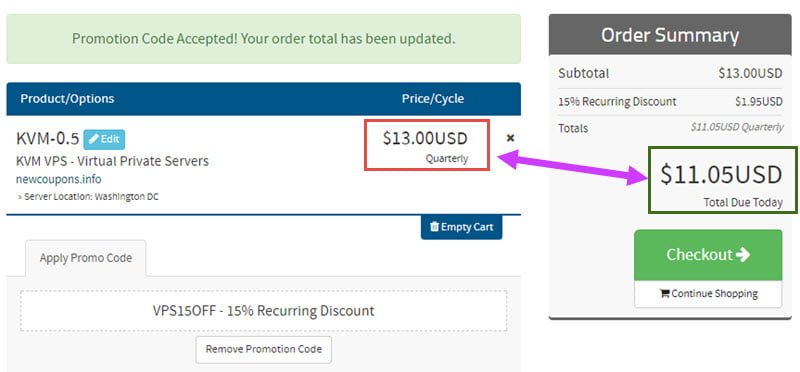 Notes:
Valid for new orders only.
Both Paypay & Credit Card are accepted.
Available for a limited time only.
About HostUs (hostus.us)

Founded in 2012, HostUs (www.hostus.us) has grown tremendously over the years. They boast a presence in North America, Asia Pacific, and Europe with a wide service offering. They offer web hosting services that range from shared hosting servers managed through cPanel, VPS servers (OpenVZ VPS and KVM VPS) and dedicated servers, and reseller hosting. 8 data centers located in 4 continents enable the company provide quality services at affordable prices to clients from all over the world. On this page, we'll upload and update their monthly coupons & latest promo code help you get discounts when purchases HostUs products. For anyone that want to know more about this company and their services, please visit to our hostus review page.
Datacenter, Test IPs and Speedtest Files

HostUS offers 10 worldwide locations at this time. Let check and chosen your best. Of course, The location that nearest your website target is the best for you. We also have some suggests hope can help you 🙂
No
Location
Good for
Speedtest
1
Atlanta, USA
This location has excellent connectivity to the entire eastern United States and Western Europe.
IPv4: 162.245.216.243
IPv6: 2602:ffc5::a4fe:d5f9
Files: 10MB 100MB 500MB
2
Dallas, USA
This server makes a perfect ground for those who primarily run North and South American traffic.
IPv4: 45.58.55.2
IPv6: 2602:ffc5:30::1:bc16
Files: 10MB 100MB 500MB
3
Los Angeles, USA
Like Dallas, this is an excellent North and South American location that has the added advantage of lower latency to the Far East regions of Asia.
IPv4: 216.189.149.3
IPv6: 2602:ffc5:20::1:e257
Files: 10MB 100MB 500MB
4
Washington DC, USA
Host in the U.S. capital! This location is great for all of eastern USA and is only 7 milliseconds away from New York City.
IPv4: 216.189.157.2
IPv6: 2602:ffc5:40::1:ec35
Files: 10MB 100MB 500MB
5
London, UK
The London datacenter is located close to the London CBD, with bandwidth of up to 10 gigabytes per second for every server.
IPv4: 185.122.56.3
IPv6: 2a06:8ec0:3::1:749f
Files: 10MB 100MB 500MB
6
Hong Kong, China
The Hong Kong datacenter is the gateway to not only China but all of East Asia.
IPv4: 45.124.64.3
IPv6: 2402:9e80:0:1000::1:918b
Files: 10MB 100MB 500MB
7
Sydney, Australia
Sydney is a great location for all traffic from Australia and New Zealand with short latency and fast access speeds.
IPv4: 27.100.36.5
IPv6: 2402:9e80:1::1:a4a4
Files: 10MB 100MB 500MB
8
Singapore
At the heart of south-east Asia, Singapore is great for serving traffic across the Asia-Pacific region.
IPv4: 210.16.120.5
IPv6: 2403:5680::1:8888
Files: 10MB 100MB 500MB
9
Amsterdam, Netherlands


NEW LOCATION

The Amsterdam datacenter is perfect for serving an European audience. The datacenter is less than two miles from the center of Amsterdam.
IPv4: 185.185.40.2
IPv6: 2a0b:7080:10::1:e22d
Files: 10MB 100MB 500MB
10
Charlotte, USA


NEW LOCATION

Charlotte, North Carolina is located 200 miles inland from the Atlantic ocean in what is considered the US Southeast.
IPv4: 162.245.216.243
IPv6: 2602:ffc5::a4fe:d5f9
Files: 10MB 100MB
Good luck, guys 🙂